Daily Mail - Street violence took some of the shine off victory in the French elections for new president Nicolas Sarkozy.

Far-left activists had running battles with police across France as 270 people were taken in for questioning and 367 parked vehicles were torched.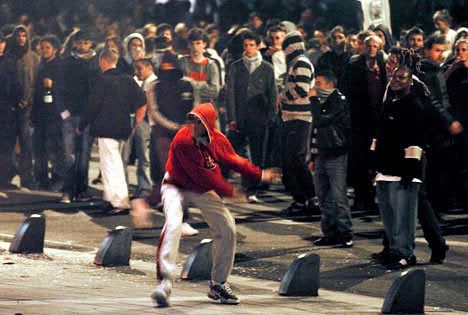 Riot police fired tear gas into a crowd gathered at the Place de la Bastille in Paris as news of Sarkozy's victory came through.

Small bands of youths hurled stones and other objects at police and bared their backsides at riot officers.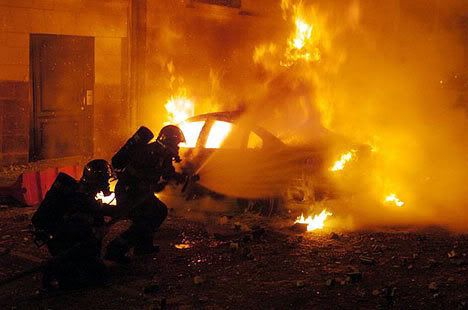 Other fights with the police broke out in Toulouse, Lyon, Rennes and Nantes.

Two police unions said firebombs targeted schools and recreation centres in several towns in the Essonne region just south of Paris.
BFM TV described rioters as "militant anarchists" apparently upset by the victory of a man of the right.

There had been fears that the impoverished suburban housing projects, home to Arab and African immigrants and their French-born children, would erupt again at the victory of a man who labeled those responsible for rioting in 2005 as "scum."