I think I have finally found out how to make the New Blogger "Remember Me".
Assuming you are using Internet Explorer Browser, from the top pull down menu, look under "Options", and scroll down to "Internet Options" (you can get to the same place from the Control Panel btw).
Click on the Tab "Privacy".
Then click the "Advanced" Button.
Then Check the Box "Override Automatic Cookie Handling", and make sure its configured to "Accept" both first and third party cookies.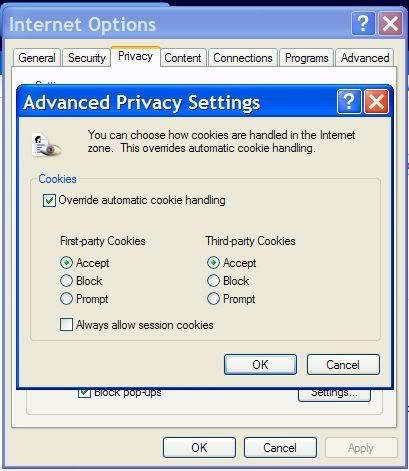 Once you change this, the next time you try to login to Blogger it will still ask you for your Google Account username (which is your e-mail address) and your password......but if you NOW click "Remember Me".....it really freakin will. Then from now on you will go directly to the Blogger Dashboard, bypassing the login screen altogther.